My professional objective is to participate in and manage the full life-cycle of various web-based projects as well as to work in a team of creative and enthusiastic individuals.

Currently, I work as a Senior Software Developer on web-based projects at Register.BG Ltd., Varna, Bulgaria.

I am a recent graduate (August 2007) with a Master of Science degree from the University of Saskatchewan, Saskatoon, Canada. I worked under the supervision of Dr. Ralph Deters and Dr. Julita Vassileva in Multi-Agent Distributed Mobile and Ubiquitous Computing Lab (MADMUC Lab). In addition, I worked at the Department of Computer Science as a Teaching Assistant.

My thesis, entitled Dynamic Selection of Redundant Web Services, was successfully defended on August 8th, 2007. All requirements for the sought degree were completed on August 15th, 2007.

I am a graduate (February 2005) with a Bachelor of Computer Science degree from Technical University of Sofia, Sofia, Bulgaria.
News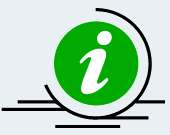 2007 Technical Communication Conference, Sofia, Bulgaria, November 18, 2007
21st International Symposium on High Performance Computing Systems and Applications (HPCS2007), Saskatoon, Canada, May 13-16, 2007, Presented poster
2007 CRA-W Graduate Cohort Workshop, San Francisco, CA, March 2-3, 2007,
Presented poster
Sponsored by Microsoft and Google
2006 Graduate Symposium, University of Saskatchewan, April 21, 2006
Presented paper: Virtual Web Services - A Way For Managing Redundant Web Services
2006 CRA-W Graduate Cohort Workshop, San Francisco, CA, March 31-April 1, 2006
Sponsored by Microsoft and Google